Series to be titled Mobileye GT World Challenge Esports Championships and Intercontinental GT Challenge Esports powered by Mobileye
Partnership brings together leading pioneers in mobility technology and sim-racing motorsport
Launching the fan-voted Mobileye Innovation Award for the best manoeuvre of the race
SRO Motorsports Group has entered into a sponsorship agreement with Mobileye, an Intel Company, the global innovator in autonomous and assisted-driving technology.
Starting this season, Mobileye joins as title sponsor of SRO's global esports output, which will be named the Mobileye GT World Challenge Esports Championships in Europe, Asia, and America, along with the new Intercontinental GT Challenge Esports Championship Powered by Mobileye.
As part of the collaboration, Mobileye will also sponsor the new Mobileye Innovation Award, which will be awarded to the top-performing drivers for their innovative and inspirational manoeuvres, as chosen by fans.
"With SRO, Mobileye has found a natural partner who also embraces technological innovation in the automotive sphere," said Diane Be'ery, Vice President of Marketing for Mobileye. "Esports are growing tremendously in popularity worldwide, with more than 700 million viewers in 2021. Mobileye looks forward to the new SRO season and engaging with these virtual motorsports fans who are digitally savvy and have a natural affinity for, and deep interest in, automotive technology and innovation."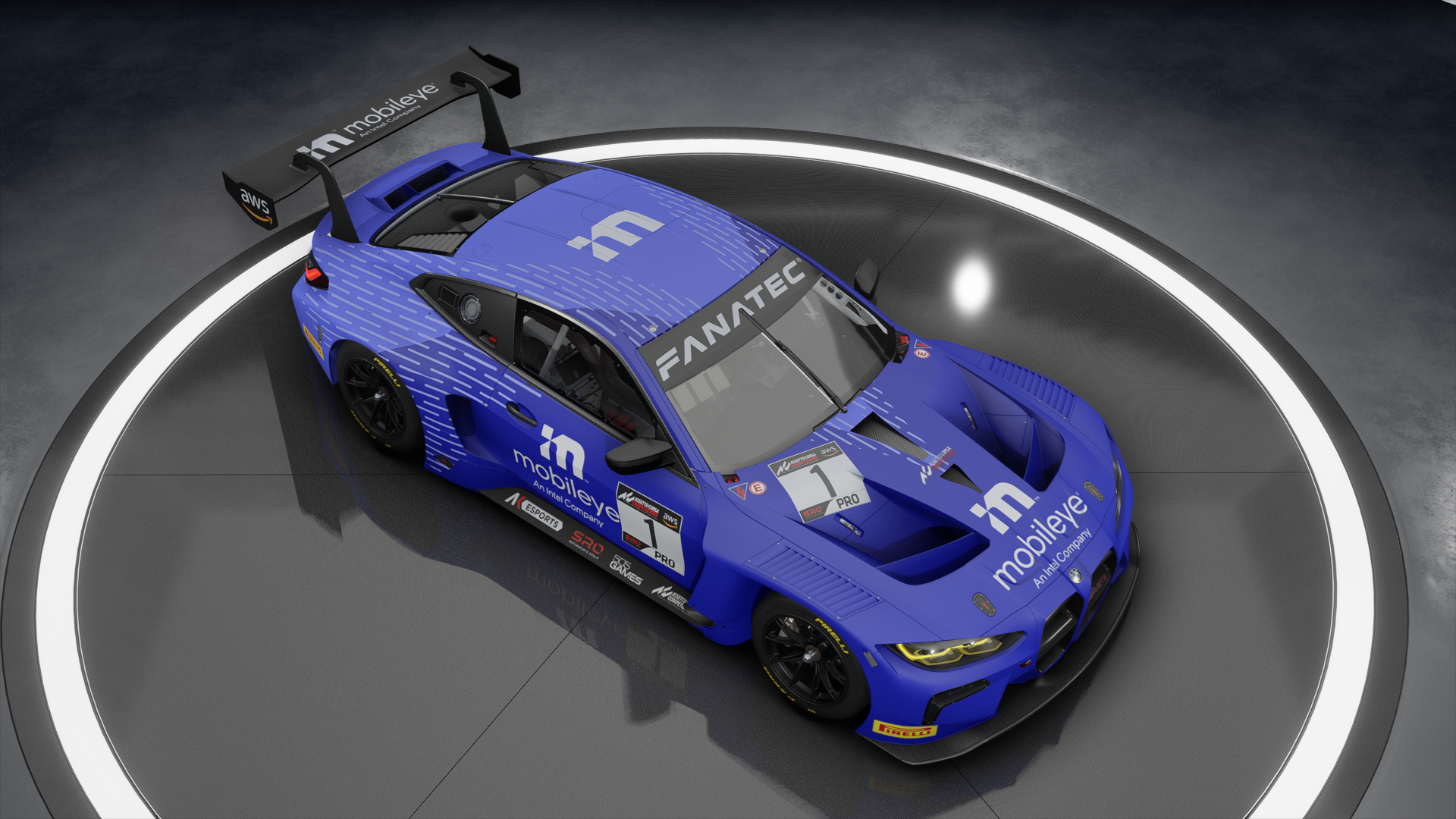 Mobileye and SRO share a passion for automotive technology innovation. Mobileye has been leading the revolution of AI-powered assisted driving for over two decades, while SRO's esports programme has introduced the popular world of motor racing to new experiences and new audiences in the virtual environment.
"We are delighted that Mobileye has entered into this relationship with SRO Motorsports Group. This is an exciting opportunity to work alongside a highly innovative company at the cutting edge of automotive innovation," said Stephane Ratel, SRO Motorsports Group founder and CEO. "We share this passion for innovation, having last year become the first championship to merge virtual and real racing. As such, Mobileye's presence in both areas is a natural fit and one that I believe can bring significant benefits for both parties. I look forward to welcoming Mobileye to both the virtual and real-life circuits this season."
In addition to Mobileye's sponsorship of virtual races, Mobileye branding will be displayed at the real-life Fanatec GT World Challenge Europe Powered by AWS championship. Mobileye will also launch an employee engagement program utilising two state-of-the-art simulators to be placed at the company's headquarters in Jerusalem.
___
Follow us on:
Facebook: SRO Esports
Instagram: SROEsports
GTWorld YouTube
SROMotorsports Twitch
#SROesports
___
About KUNOS Simulazioni
Kunos Simulazioni is a software house specialized in developing driving simulations for the videogame market and professional applications.
The company launched in 2005 as a one-man show, and now involves professional expertise capable of producing the technology required to satisfy a diverse range of requirements: from professional training software for car manufacturers and racing teams to advanced videogames dedicated to simracers looking for a driving model with maximum realism.
The "Assetto Corsa" racing game is the best result of this vision, turning a driving simulation into one of the most recognized and popular brands of racing videogames.
Its latest iteration, "ASSETTO CORSA COMPETIZIONE", is one of the most appreciated GT racing simulations on the market, representing a benchmark in terms of car handling, visual realism and track accuracy.
___
About Fanatec
Fanatec is the leading brand for dedicated sim racing hardware, including force feedback steering wheels, pedals, and complete cockpits for PlayStation, Xbox, and PC-based racing simulators. Fanatec is a brand of Endor AG, based in Germany, the company has more than 20 years of experience in developing and manufacturing sim racing equipment, constantly striving for innovation and quality. Fanatec is the official hardware partner for several different esports series, including F1 Esports Pro Series, the eSport WRC Championship, and SRO E-sport GT Series, with the sim racing hardware being an integral part of the live broadcasts all over the world. Fanatec is also the main sponsor of the Fanatec GT World Challenge Powered by AWS. Find out more at www.fanatec.com.
___
About AK Esports
Ak Esports is an Italian company leader in the organization of Esports competitions, Esports team management and events all over Europe, with a special focus on Sim Racing. Created by Ak Informatica, italian PC Gaming Expert, since 2004 the company has seen a steady growth every year since then, working on the latest technology and Gaming titles to develop Esports Entertainment. Ak Esports developed several Esports assets for many different car manufacturers and in 2019 together with SRO Motorsport Group and Kunos Simulazioni created the first SRO Esports. Championship. Find out more about AK at www.akesports.it.
___