Haupt puts HRT Mercedes-AMG on top in Bronze Test at Barcelona
Hubert Haupt led the way in this afternoon's Bronze Test at Circuit de Barcelona-Catalunya. The HRT driver posted a 1m41.733s at the wheel of the #79 Mercedes-AMG to top a 22-car session.
AF Corse demonstrated Ferrari's pace at Barcelona by taking positions two and three. Louis Machiels was second fastest in the #52 machine, 0.147s shy of Haupt's benchmark, while debutant Manuel Franco was third in the #53 car.
Porsche occupied the next two spots courtesy of Pure Rxcing and Herberth Motorsport. Garage 59 was sixth with the #188 McLaren, followed by GetSpeed (#3 Mercedes-AMG) and Walkenhorst Motorsport (#35 BMW).
The session was brought to a slightly early conclusion when the #55 Dinamic GT Porsche spun into the gravel at T15, which resulted in a red flag. With less than two minutes on the clock, there was insufficient time to resume running.
The full field will be on-track tomorrow at 09:00 CEST for Free Practice, which marks the start of live streaming from Circuit de Barcelona-Catalunya.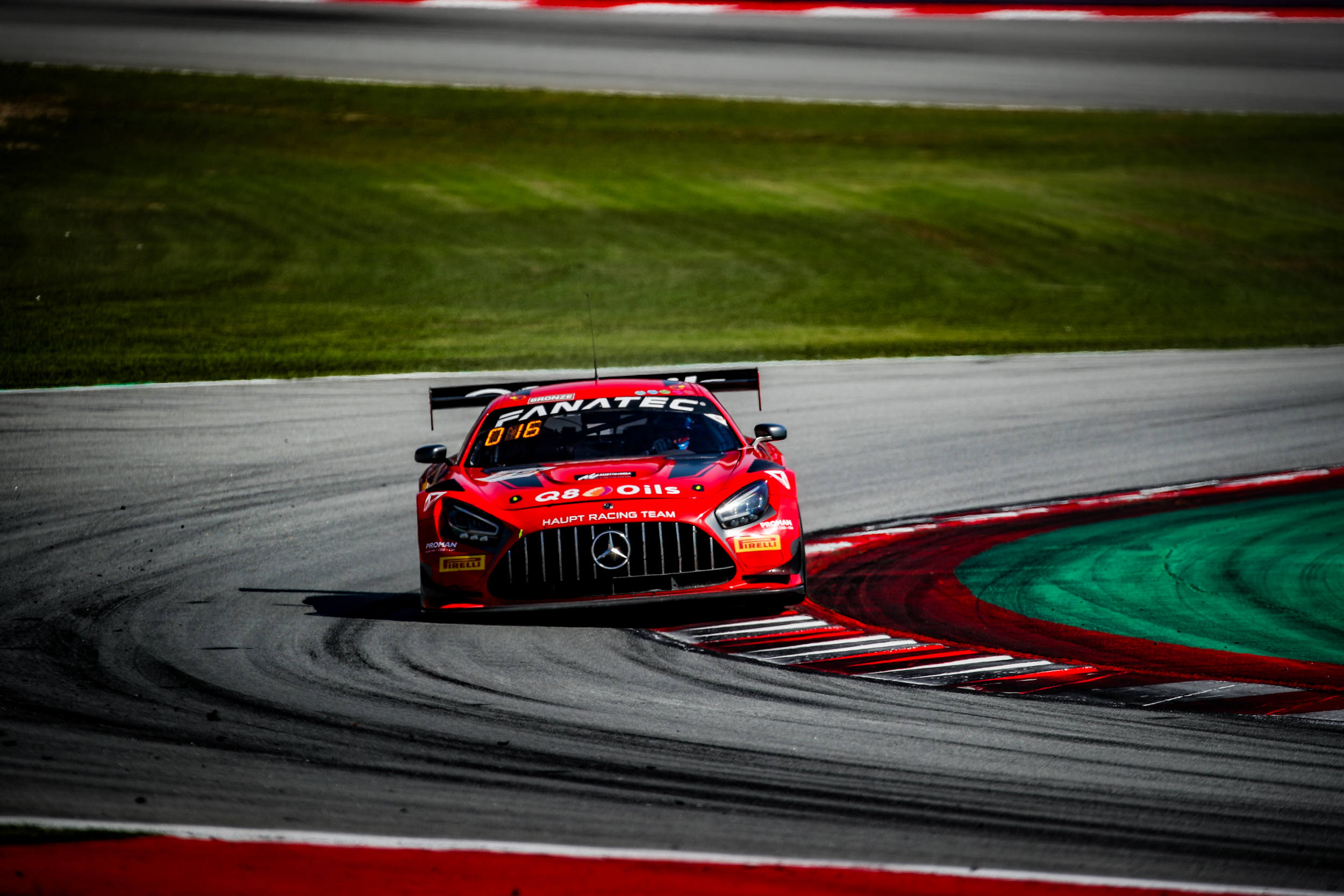 ---
Ferrari makes a statement with one-two in second Friday session
Ferrari hit the front in this afternoon's second test session at Circuit de Barcelona-Catalunya, with AF Corse - Francorchamps Motors finishing one-two.
Davide Rigon was quickest in the #71 entry, posting a 1m40.860s to beat the #51 of Robert Shwartzman by 0.303s. This represents the best showing yet for the Italian marque's new 296 GT3 in the Endurance Cup.
Klaus Bachler was third fastest overall and paced the Bronze Cup in the #911 Pure Rxcing Porsche, while Adam Eteki was fourth and led the Gold Cup in the #9 Boutsen VDS Audi.
The #88 Akkodis ASP Mercedes-AMG remained a front-runner, with Jules Gounon setting a time good enough for fifth overall – a result that would guarantee the championship on Sunday afternoon. The rival #98 ROWE Racing BMW was 15th overall.
Sixth spot went to the Silver Cup leader, AF Corse's #53 Ferrari, driven by Cedric Sbirrazzuoli. Notably, this car is a one-off entrant for the finale. Dennis Lind was fastest in Pro-Am, the #78 Barwell Motorsport Lamborghini placing 22nd overall.
Friday's track activity continues with the Bronze Test at 16:50. Saturday's action begins with Free Practice 09:00, followed by Pre-Qualifying at 13:25. Both sessions last 90 minutes and will be streamed live on the GT World YouTube channel.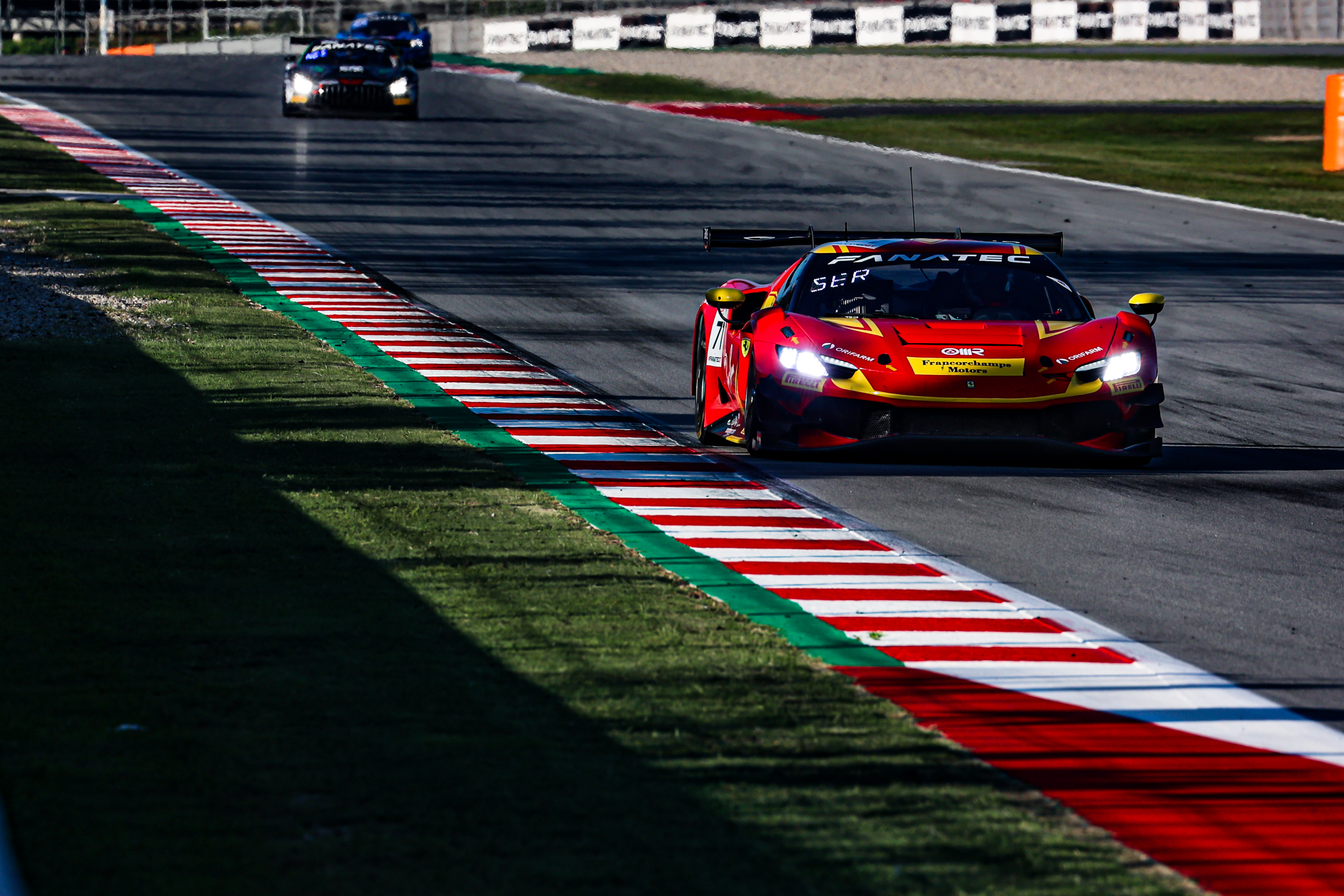 ---
Team WRT leads opening Friday test session
Team WRT topped Friday's first official test session at Circuit de Barcelona-Catalunya thanks to a 1m40.324s lap from Augusto Farfus.
The #46 BMW was a shade quicker than the #54 Dinamic GT Porsche – 0.045s to be precise – in the hands of Sven Müller. Raffaele Marciello was third fastest in the Endurance Cup championship-leading #88 Akkodis ASP Mercedes-AMG.
Henrique Chaves put Garage 59 on top of the Bronze Cup order with a 1m40.805s in the #188 McLaren. This was good enough for fifth overall, one spot ahead of the Gold Cup leader and fellow McLaren driver Dean MacDonald (#5 Optimum Motorsport).
Boutsen VDS paced the Silver Cup, Cesar Gazeau lapping in 1m41.432s to place 14th overall in the #10 Audi. One position back, Alex Fontana led the Pro-Am runners in the #24 Car Collection Motorsport Porsche.
The field will be back on-track for a further hour of running at 13:20 CEST, with the Bronze Test scheduled for 16:50.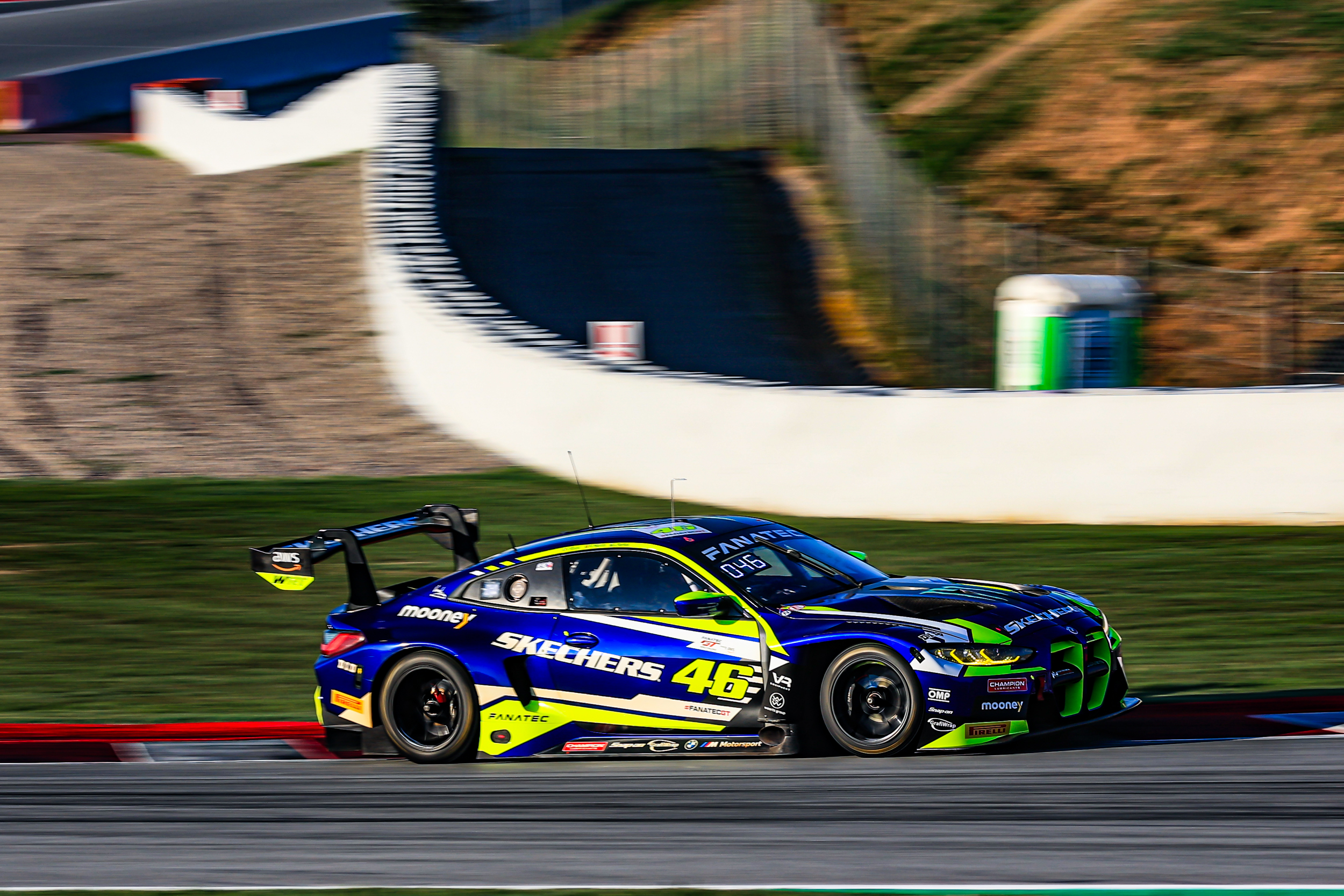 TIMETABLE
Friday 29 September
09:00 – 10:00: Official Test Session 1
13:20 – 14:20: Official Test Session 2
16:50 – 17:50: Bronze Test
Saturday 30 September
09:00 – 10:30: Free Practice
13:25 – 14:55: Pre-Qualifying
Sunday 1 October
09:45 – 10:45: Qualifying
15:00 – 18:00: 3-Hour Race
All times are CEST
___
SUPPORT SERIES
• GT4 European Series Powered by Rafa Racing Club (2x 1-hour races)
• McLaren Trophy Europe (2x 50-minute races)
• GT1 Sports Club by Curstone (2x track sessions)