The 2023 Fanatec GT World Challenge Europe Powered by AWS season continues this weekend at Circuit Paul Ricard. Here's the latest news from the track ahead Saturday's six-hour Endurance Cup race.
---
Driver change in #888 CSA Racing Audi
CSA Racing has made a late change to its driver line-up for this weekend's race at Circuit Paul Ricard. Lucas Legeret will now join regulars Arthur Rougier and Erwan Creed in the #888 Audi, which competes in the Bronze Cup class.
Legeret was an overall race winner in last season's Endurance round at Hockenheim, driving an Audi for French squad Saintéloc. He is also competing in this season's Fanatec GT Sprint Cup as part of the Comtoyou Racing stable.
> Circuit Paul Ricard entry list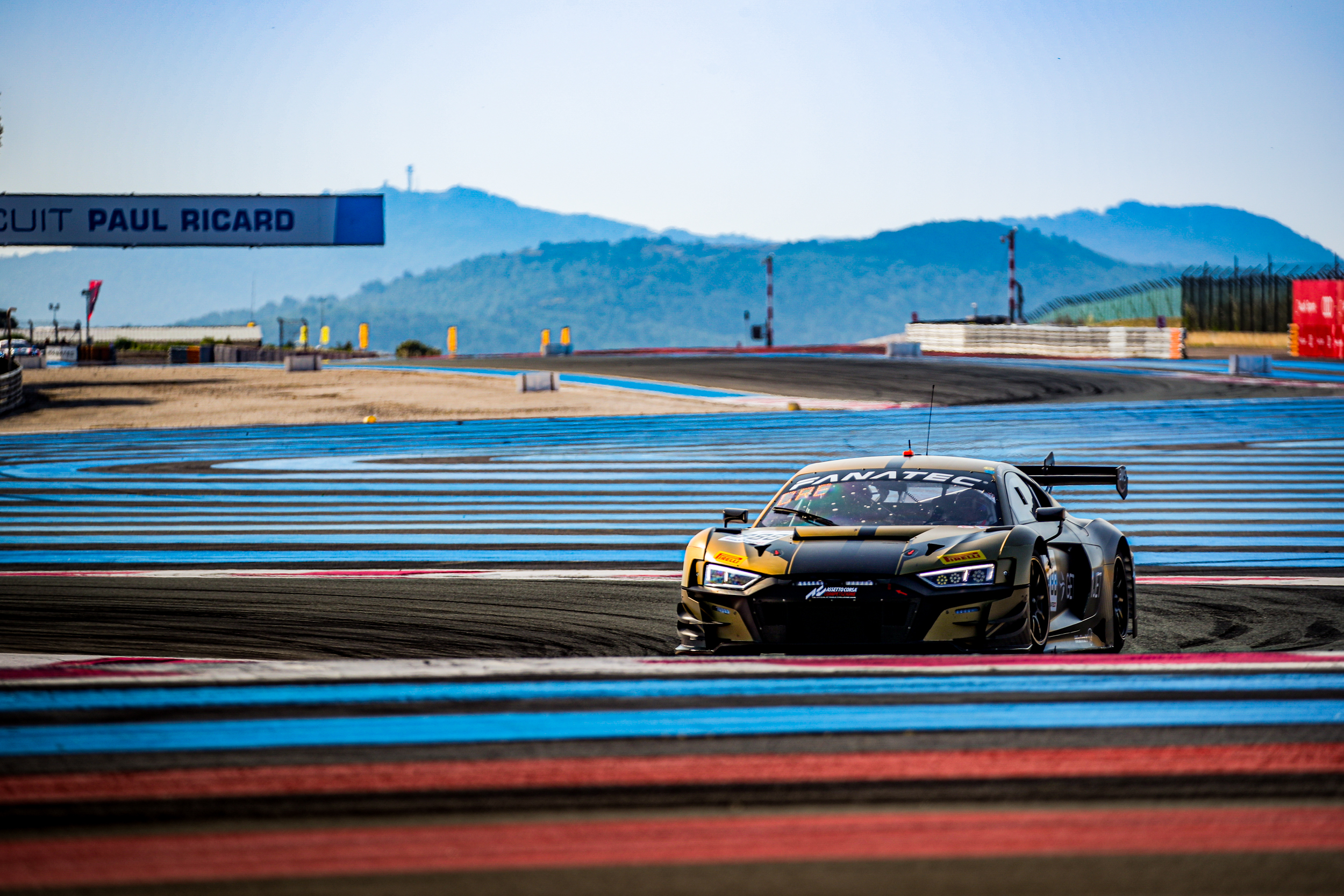 TIMETABLE
Friday 2 June
09:00 – 10:00: Bronze Test
14:35 – 16:05: Free Practice
17:20 - 18:20: Fanatec Esports GT Pro Series Race
19:50 - 21:20: Pre-Qualifying
Saturday 3 June
11:00 - 12:00: Qualifying LIVE
18:00 - 00:00: 6-Hour Race LIVE