Simon Gachet led an Audi one-two-three in Saturday's qualifying session to secure pole for tonight's Sprint Cup race at Magny-Cours.
The Tresor by Car Collection driver produced a 1m36.322s to shade reigning series champion Charles Weerts (#32 Team WRT) by 0.195s. The Belgian had occupied top spot for much of the 20-minute session, only to be pipped at the last moment.
With no one able to match his benchmark Gachet secured a second overall Sprint Cup pole, the first having come at the same circuit in 2020. On that occasion, the Frenchman went on to secure victory. The result also ensures that Tresor by Car Collection will start from pole position in only its third Fanatec GT World Challenge Europe Powered by AWS event.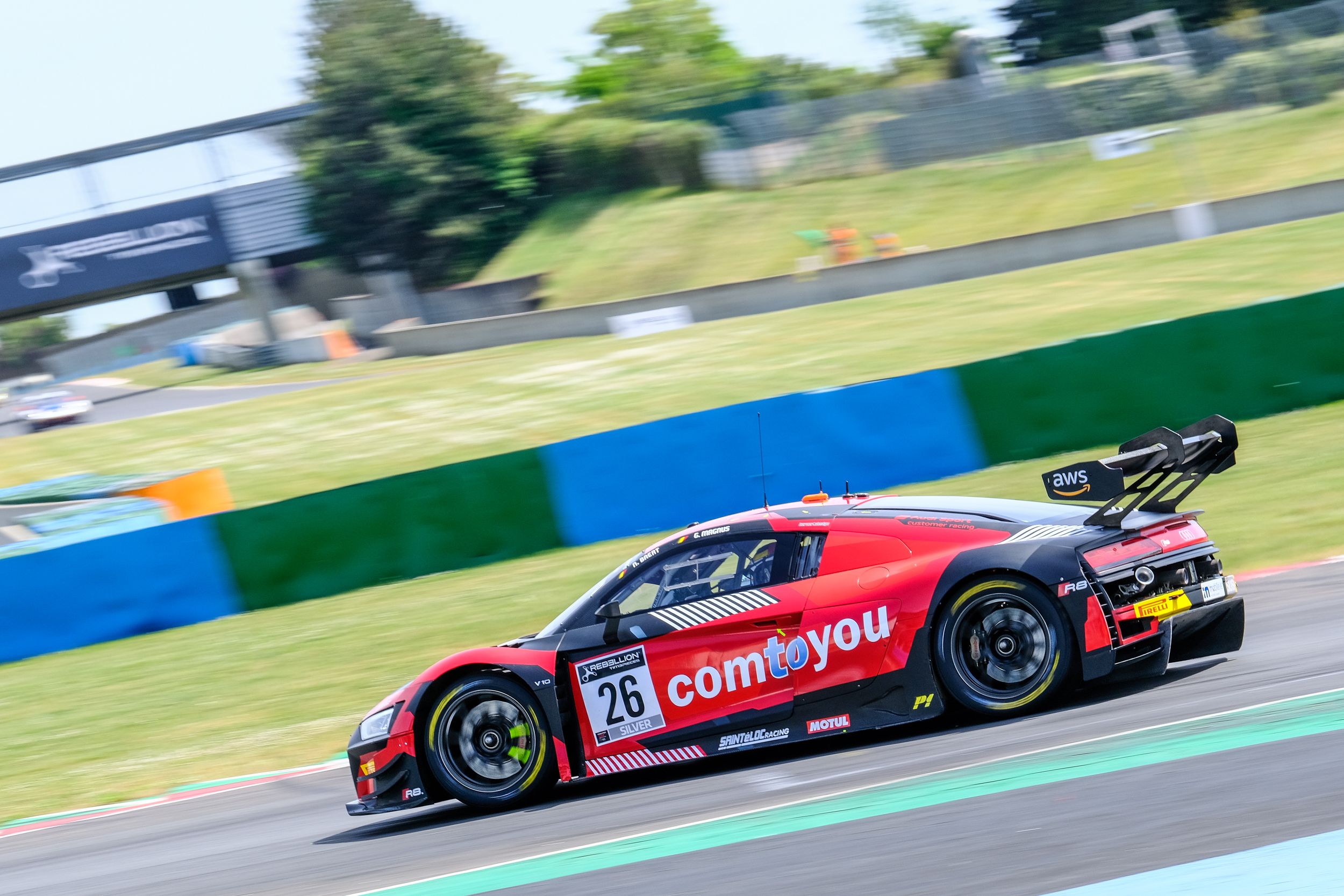 Gilles Magnus (#26 Saintéloc Junior Team, above) produced an excellent late lap to take third on the grid and a maiden Silver Cup pole. The Belgian's best time of 1m36.643s was just good enough to beat class rival Pierre-Alexandre Jean (#53 AF Corse Ferrari) by 0.045s. The Ferrari squad scored a brace of class wins last time out at Brands Hatch.
Thomas Drouet (#87 Akkodis ASP) was the best of the Mercedes-AMG runners. The Frenchman qualified fifth overall and third in the Silver Cup, edging teammate Timur Boguslavskiy in the #89 machine. Pro-Am pole went to Miguel Ramos (#188 Garage 59 McLaren, below) with a 1m38.254s proving sufficient to beat the similar JP Motorsport entry of Patryk Krupinski by 0.102s.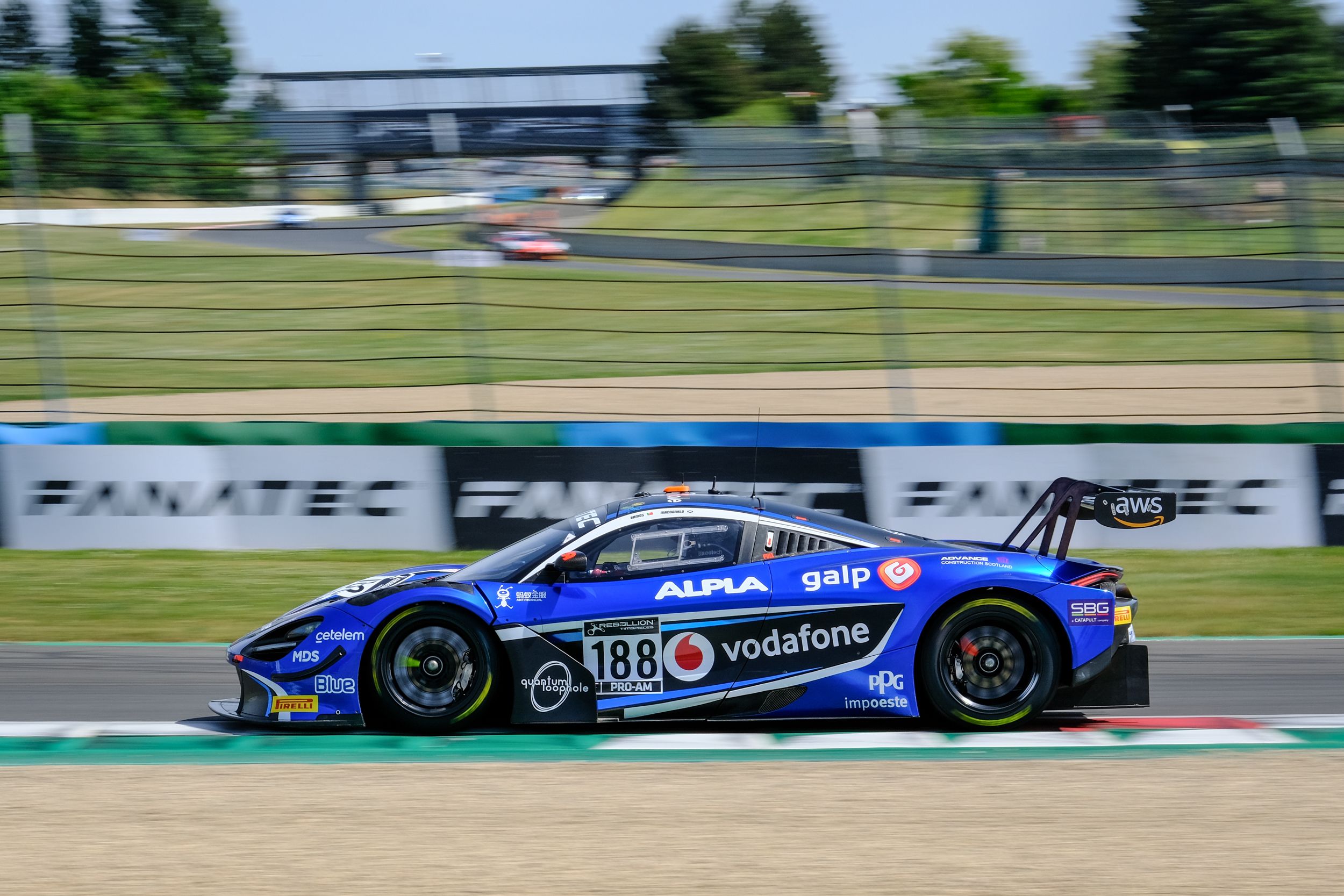 Valentino Rossi's session ended early when the Italian lost control of the #46 Team WRT Audi and spun into the tyre barriers at Grande Courbe. It was a big hit and required a red flag, though Rossi was able to climb from the car unaided. He will start tonight's 60-minute contest from 22nd on the grid.
Race 1 gets underway at 19:30 CEST. Live coverage will be available available across a variety of online platforms, including the GT World YouTube channel, which offers commentary in English, French, German and Italian.