Comtoyou Racing will be competing in Aston Martins from the 2024 season
The Belgian team and the British manufacturer have signed a long-term agreement
In addition to GT3, Comtoyou Racing will extend its involvement to GT4
The announcement was made this Saturday afternoon at the Circuit de Barcelona-Catalunya, the venue for the penultimate round of the Fanatec GT World Challenge Europe, which is also the final round of the Endurance Cup.
The Comtoyou Racing team, which has been involved in GT racing since this year, is already preparing to take on a new challenge from the 2024 season. "First of all, I would like to thank Audi Sport Customer Racing for supporting us in our GT3 debut," explains Jean-Michel Baert, Team Principal of the Belgian outfit. "Even if it is always possible to do better, we had a successful debut in the Fanatec GT World Challenge Europe, where the level of competition is unquestionable. Our class wins - in both Sprint and Endurance - and our podium finishes in the overall standings are proof of that, and we hope to finish 2023 on a high. However, we no longer saw the possibility of future growth in GT with Audi and we are pleased to announce a new partnership."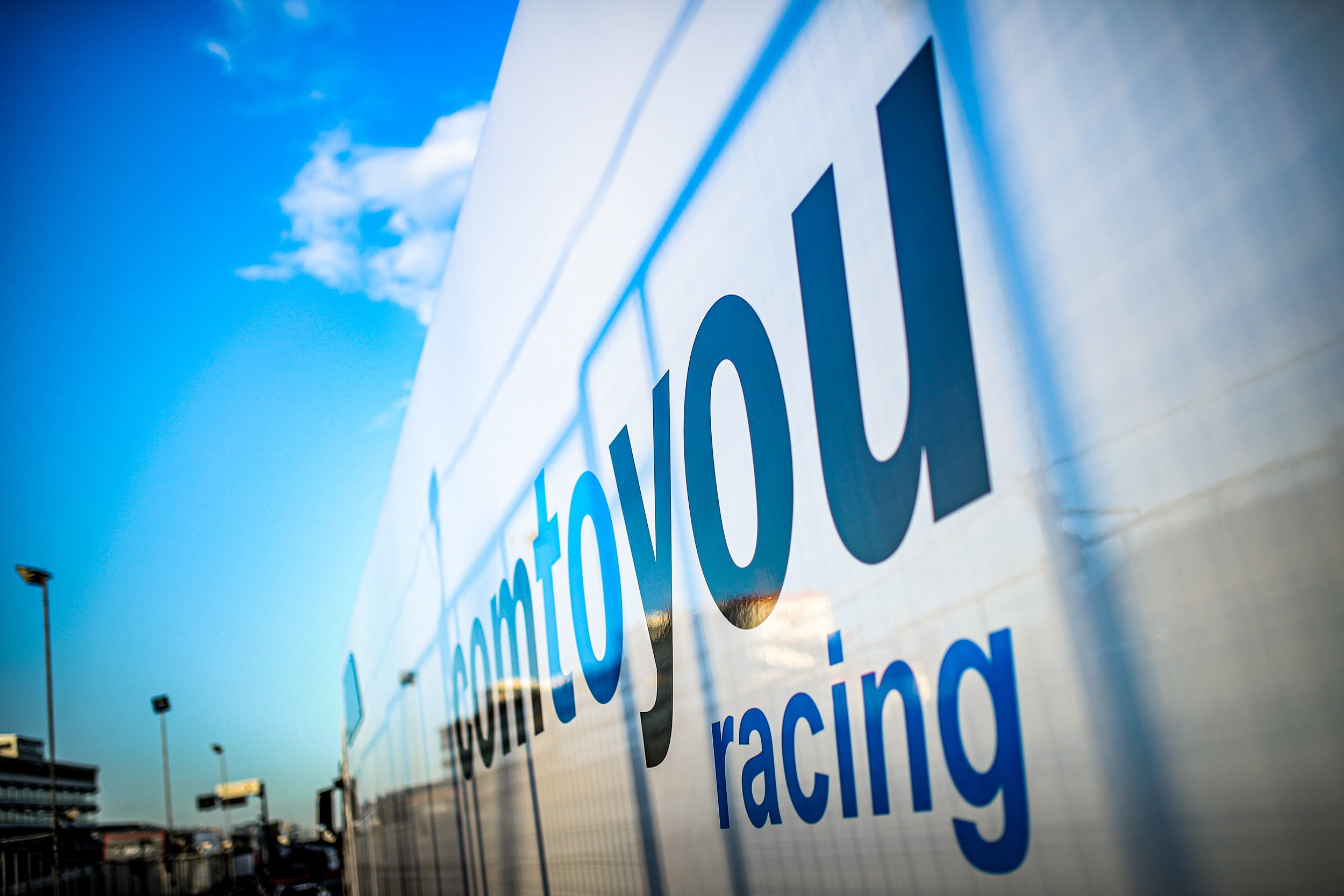 In 2024, the Frameries-based outfit will join forces with Aston Martin to become AMR Comtoyou Racing. "We are extremely proud to have signed a four-year partnership with Aston Martin Racing," continues Jean-Michel. "We were won over by their enthusiasm, their desire to win and their vision of the future. Thanks to them, we also have the opportunity to enter GT4, in addition to GT3. It is too early to reveal all the details of our programme, in terms of drivers and championships, but we are totally motivated. We have a great deal of work ahead of us to prepare for the 2024 season, but I can tell you that we intend to do everything we can to continue our progress."
Aston Martin Racing is also more than pleased with this new partnership. "Aston Martin Racing is delighted to be associated with Comtoyou Racing," said Huw Tasker, Head of Partner Racing AMR. "Our brand has a great history in motorsport and GT. We were looking for a first-class partner who shares our vision of performance and our professionalism. The Comtoyou Racing team proved right from its first season in GT3 that it was already a benchmark with class wins and overall podiums. From the very first contact, in them we saw the same desire to win as we have ourselves. We are therefore proud to be associated with them for four years and we look forward to working hand in hand to help Aston Martin win GT races in the future."
Tests will be carried out over the next few weeks to ensure that the various teams can work together in perfect harmony, and the team will reveal its programmes and drivers for the 2024 season in due course. There is no doubt about it: for AMR Comtoyou Racing, the 2024 season starts tomorrow!