Special prologue scheduled for 10-11 October at Spanish Grand Prix circuit
Inaugural event to coincide with Fanatec GT World Challenge Europe Powered by AWS finale
First non-competitive session to run before season-closing Endurance Cup race on Sunday
SRO Motorsports Group has confirmed plans to stage its inaugural GT1 Sports Club Powered by Curbstone Events next month, bringing together an incredible collection of hyper-sports cars from the world's leading manufacturers.
Track-only machines such as the Lamborghini SCV12, Ferrari FFXK, McLaren Senna GTR and Porsche 935 will have the opportunity to share the same venue as part of a special prologue event at Circuit de Barcelona-Catalunya (10-11 October). Participating owners will receive a VIP invitation to the season-closing Fanatec GT World Challenge Europe Powered by AWS race, exhibiting their car in the paddock while enjoying first-class hospitality.
To celebrate the inaugural meeting they will undertake their first session (12.35-13.15CET) on Sunday, before the three-hour race, ensuring a fitting public platform for the new GT1 concept. On Monday there will be a further four hours of track time on offer in which to experience their hyper-sports car in its natural environment. Enjoyment and camaraderie will be the foremost objectives of the programme, with limited numbers on the circuit and no competitive element.
Further events are already under consideration for 2022 should the inaugural meeting prove to be a success. These would run over two days following a Fanatec GT World Challenge Europe Powered by AWS weekend, with eight hours of track time split between six sessions.
Owners supported by private race teams can choose to enter the full season or participate in single events. In each case they will receive timekeeping and telemetry tools, as well as optional services such as Pirelli tyres, fuel, and car transport. Hospitality and accommodation for guests can be provided throughout the event, while hotel and personal travel services are also available on request
In addition to the above, car manufacturers will have the opportunity to host driving programmes and to offer their clients the use of private lounges. What's more, they will be able to undertake marketing activities throughout the Fanatec GT World Challenge Europe Powered by AWS and GT1 Sports Club Powered by Curbstone Events.
The new programme offers a unique opportunity for hyper-sports car owners and enthusiasts to share their passion and to fully experience these incredible machines. Putting competition aside, GT1 Sports Club Powered by Curbstone will be about the thrill and enjoyment of elite engineering.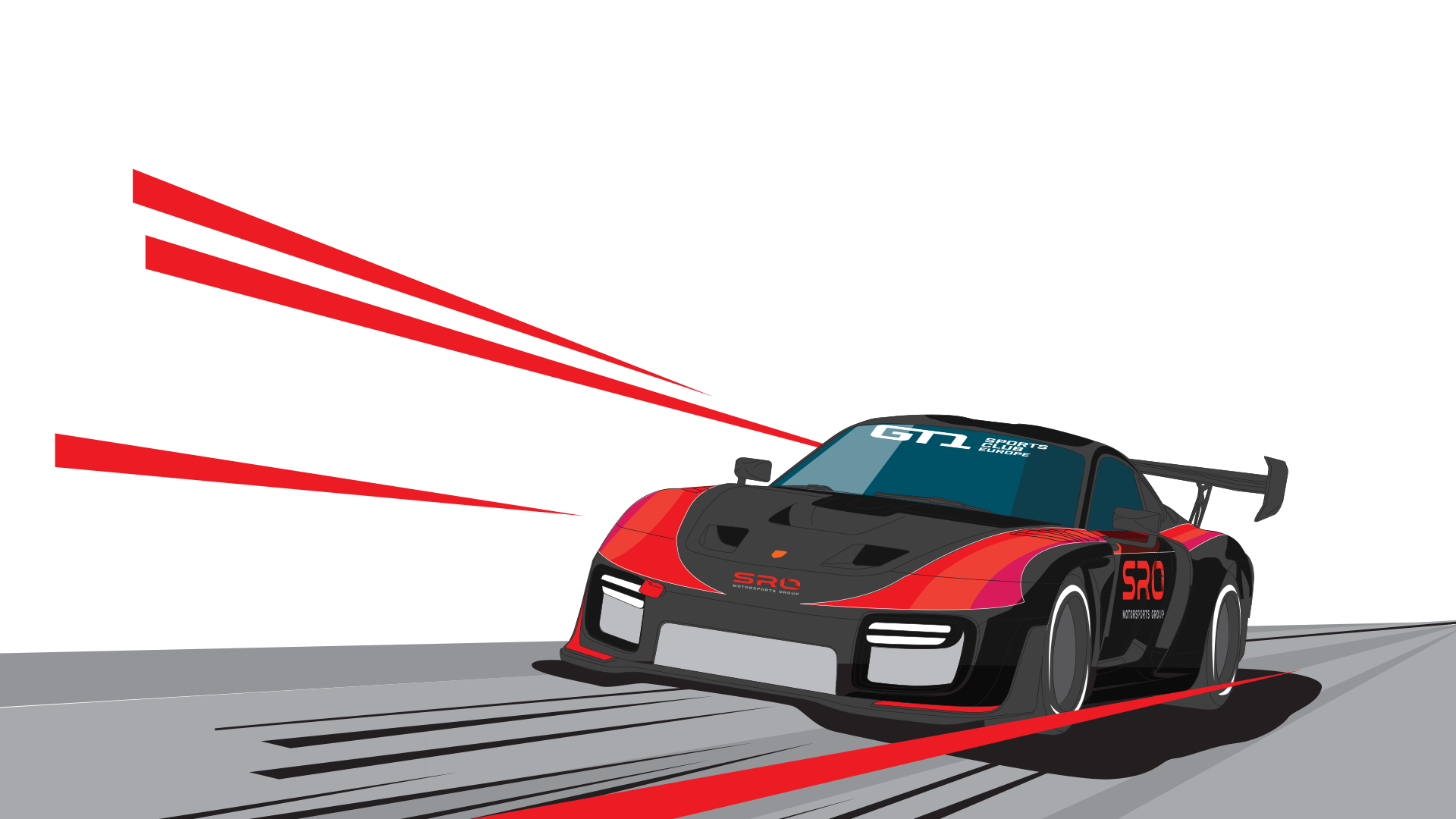 Stephane Ratel, SRO Motorsports Group founder & CEO: "Whether it was the McLaren F1 GTR, Porsche GT1 or Maserati MC12, the GT1 category produced some truly iconic machines. While the sport has since moved in a different direction, the world's most prestigious manufacturers continue to produce highly exclusive track-only evolutions of their hyper-sports cars. Were they homologated to race, they would be the GT1s of today. For some time now I have wanted to bring these cars together and this is the spirit in which we propose to revive the GT1 name for our series of high-profile track days. As passionate owner of such a car myself, I can't wait to get out there alongside my fellow enthusiasts."